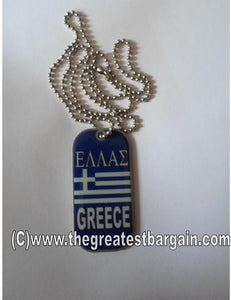 This METAL tag is double sided. 
The photo does not do justice to the tag-it's beautiful.
It comes with a 24 cm long chain.
You can take it off the chain, use the tag and put it on your kefyring.
It will not fade,break or bend as it is solid metal!!
A great gift for anyone or yourself.
Exclusively sold through our store
(c) 2010.
 Excellent quality. 
ALL RIGHTS RESERVED.
Please see our postage page for further information.
Or contact us by email: greatestbargain@hotmail.com