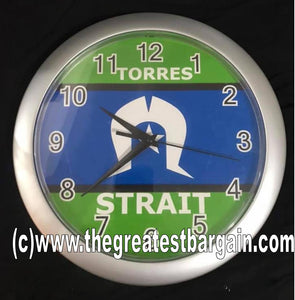 Get this great clock. SILVER FRAME!

This wall clock is perfect for a home, business, shop, or for a gift.

Measurement: Measures 10" in diameter.

Requires 1 AA battery (not included).
      Designed by Proud and Deadly-trademark owners. 
 This product needs to be made. 
It will take about 6 weeks. 
Please see our postage page for further information.
Or contact us by email: greatestbargain@hotmail.com