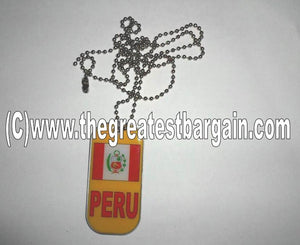 This METAL tag is double sided. 
The photo does not do justice to the tag-it's beautiful.
It comes with a 24 cm long chain.
You can take it off the chain, use the tag and put it on your kefyring.
It will not fade,break or bend as it is solid metal!!
A great gift for anyone or yourself.
Designed by us (c) 2010.
Please see our postage page for further information.
Or contact us by email: greatestbargain@hotmail.com
Excellent quality. 
ALL RIGHTS RESERVED.