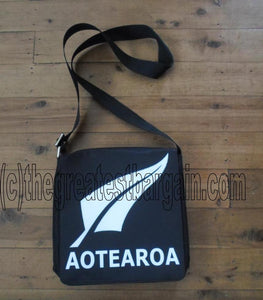 Large Shoulder bag.-LARGE-(L)

Great price and great value!!
It has a main zippered compartment with two internal pockets and an extra open pocket in the front for your cell phone, wallets and other smaller essentials.
This is the perfect sized bag to carry to school, work, travel or any occasion.
 Made of black nylon
Includes one main zippered compartment with 2 internal pockets and an extra front open pocket

Adjustable 1.5" width nylon shoulder strap (27" min. - 52.5" max.)

Approx. dimension: 10"(L) x 2.5"(W) x 10"(H)
Please see our postage page for further information.
Or contact us by email: greatestbargain@hotmail.com