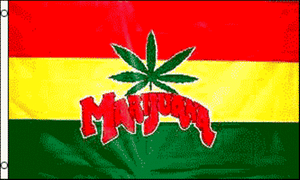 Get this great flag.
The measurements are: 150cm across by 90cm down or 5 x 3. 
It has a slit on the left hand side of the flag so that you can attach it to a pole or hang it. 
Double stitched on the sides.
Made from 100% Polyester.
Great for any interior wall, back of your bedroom door, rear car seat,in your party room or any where you like.  

Our products are ready to be dispatched from our Sydney warehouse.
Check out the rest of our on line store!!!
Please see our postage page for further information.
Or contact us by email: greatestbargain@hotmail.com.